Vue JS Application Development
Exceed your expectations with Vue JS app development solutions with corbital technologies
From single-page apps, to portals, dynamic websites, social networking apps and lots more, Vue JS is providing developers with immense capabilities to build and launch highly efficient web and mobile apps in the market today. One of the most versatile front-end JavaScript frameworks for building a variety of UI and single-page applications, Vue is rapidly gaining popularity, thanks to its increasing features and ease of use.
Outsource your Vue JS projects to our in-house team at Corbital Technologies, or hire your very own off-shore team for Developing Vue JS web and mobile applications. Corbital Technologies provides you with cost-effective solutions and all the latest offerings, along with complete convenience for you.
Exceed your expectations with Vue JS app development solutions with corbital technologies
We understand that different work cultures and various other factors like budget constraints, time difference, nature of the project and project priority level, cumulatively, affect hiring decisions of any business. Corbital Technologies offers the necessary flexibility in hiring of our talent pool to ensure that your projects are executed in the most efficient ways.

Hourly basis
Get all our services on a per-hour basis, with a pay-as-you-go model, and hire our expertise for undefined projects, or if you need our support with an ongoing project.

Fixed price model
Know exactly how much work is to be done? Well-planned projects and a fixed scope of work can be efficiently executed with our Fixed-price model, where the contract is made for a fixed, pre-determined amount.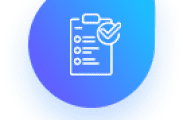 Dedicated team
Receive a focused off-shore development team, that will dedicatedly work on your project, with a pay-as-you-go, monthly payable contract.
Two-Way Data Binding
The exchange of data from the component to view and from view to the component, ensures a faster and efficient web app development. The bug free applications help deliver your project within a stipulated time frame.
Simplicity & Ease of Use
Simplicity is the core feature of JS framework. Developers and designers with basic knowledge and understanding of HTML and JS can get started with JS development easily and implement it.
High Quality UI/UX
Our JS developers help to build superior quality of UI/UX design trends that is eye-catching, easy to use and has high aesthetic value.